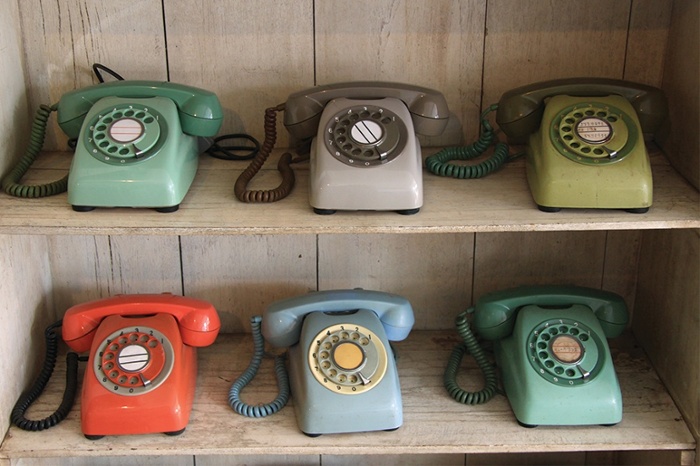 Koude acquisitie blijft iets van alle tijden. De wijze waarop is wel verandering onderhevig. Onderstaand een interessant artikel uit het internationale speelveld wat je mogelijk zal inspireren...
Voor jou gevonden op salesforlive.com
==============


THE COLD CALLING ERA IS FREEZING OVER [ROUNDUP]
This week we've got advice from LinkedIn Sales on how to confidently replace cold calling with social selling, surprising stats about delivering a strong pitch, and some solid stats on why buying is harder than ever.

How many sales professionals actually enjoy making cold calls? Alex Hisaka from the LinkedIn Sales Blog rightfully asks. With the death of cold calling as a prospecting tool comes the rise of social selling. Here's why, and how you can smoothly swap it with social selling.
The Cold Calling Era is Freezing Over
There's no mistaking it: cold calling is outdated. A survey of senior sales professionals last year found that 80% felt cold-calling effectiveness has declined. If that isn't enough for you, consider this survey , which found that it takes 18 or more phone calls to connect with a prospect, and callback rates are below 1%.
Be a Welcomed Connection
An IBM study found that 75% of B2B buyers use social media during the decision-making process. By leveraging social channels you can get ahead by getting to buyers before they enter the commodity zone.
Call Upon Insights
Since B2B buyers are 5x more likely to engage with a sales professional who provides new insights about their business, move past the introduction with contextualized and relevant insights. Make sure these insights help make the decision making process easier, not harder.
Establish Yourself as a Thought Leader
90% of B2B buyers are more likely to engage with sales professionals who are viewed as thought leaders in their industry. While not everyone can be thought leaders, you can position yourself as one by sharing and publishing key insights in your industry.
Lakshmi Balachandra, an assistant professor of entrepreneurship at Babson College and negotiation and pitching expert, has spent 10 years studying meetings between venture capital investors and entrepreneurs. Aja Frost of HubSpot contextualized her insights with the lens of sales. The following takeaways will improve your sales pitches:
Focus Your Delivery
You could have the greatest pitch in the world, but if it doesn't show investors the opportunity as it's relevant to them, it's not going to resonate. Calls between salespeople and prospects work the same way. Unless your pitch is relevant to their situation, they'll struggle to see the value.
Dial Down Your Enthusiasm
You'd think oozing passion would correlate with a better sales call, right? Wrong. When Balachandra analyzed 185 pitches, she discovered people prefer a cool, calm and collected demeanour over 'passionate' ones. Apparently, this calmness comes across as leadership strength.
Trust Is Crucial
Balachandra found out that investors would rather work with trustworthy people than competent ones. The logic here is that you can't teach character. This lessons translates into sales in two ways:
1. Be honest about what you don't know-it's better to plead ignorance than get caught in a lie.
2. Leverage case studies and testimonials to bolster your credibility-don't just spew stats without any data.
The good folks over at CEB have done an analysis that shows why customers' lack of ability to make a decision is hurting their suppliers' ability to sell anything. They call this 'The New Normal in B2B Sales and Marketing: Customer Dysfunction.' Here are the data-backed reasons customers face a series of new challenges in purchase decisions and how it's impacting your top line:
Buying groups are larger and more diverse. In just 2.5 years, the size of the average buying group has jumped 26%, from 5.4 stakeholders in 2013 to 6.8. These groups are also more diverse, with an average of 3.7 different functions involved.
Dysfunction sets in. As groups get larger and more diverse, disagreement is more common.
Less spend. Customers who report a relatively high amount of dysfunction are 60% less likely to make an ambitious purchase.
Making the actual decision takes longer than expected. The actual purchase process in nearly two times longer than expected. 84% of customers report their purchase process took longer than expected.
Even indecision takes forever. The average purchase decision now takes 4.9 months; the average ' no-purchase ' decision takes 4.7 months.
================
Disclaimer: Alle credits voor de inhoud van dit artikel gaan uit naar SalesForLive.com alwaar wij dit artikel voor jou gevonden hebben. Klik Hier om het orgineel te bekijken.